Since October 2020 
Green Hub Davos
The Green Hub allows for "sustainability to blossom in Davos". The Hub combines services for the general public – such as information about sustainability, a swapping corner and a zero waste wall – with a co-working and space for events and meetings. @Promenade87
Always up-to-date? Follow us on insta & fb @greenhubdavos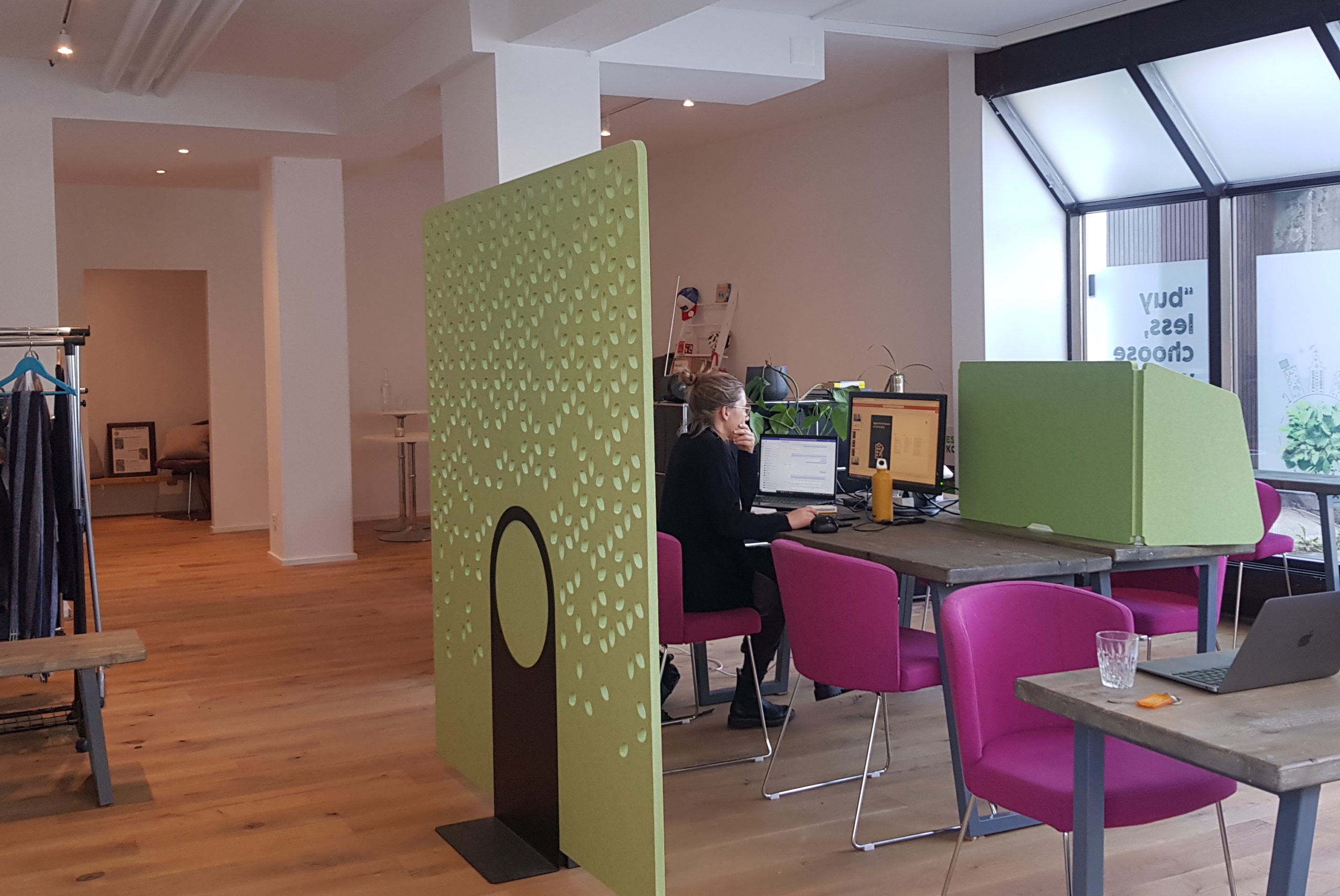 A space where sustainability blossoms
The hub offers a space to share great projects regarding sustainability, to work together on new ideas and to organise events and gatherings.
Co-Working: every day for members; see our dedicated website for prizes and more >> 
Opening hours for the public part: 
Dienstag / Tuesday: 12.30 – 15.30

Mittwoch / Wednesday: 8.30 – 11.30

Donnerstag / Thursday: 15.30 – 18.30
What we offer?
SWAP: Swap pre-loved items! A bread toaster against a raclette, a lamp against a helmet. Lets keep using our resources again and again!
ZERO-WASTE: There is a zero waste product & inspiration corner where you can buy several basic ingredients to live a life with less waste and you can get information about a sustainable life in Davos. 
Partners & Projects
Events take place on a regular base, often organised with partners and range from zero waste workshops to permaculture evenings, etc.
With a broad range of partners that include different businesses, local sustainability initiatives and the city of Davos, the goal is to bring together citizens with politics and businesses to work on future solutions for Davos and beyond together (see below).
Projects that are currently running:
A project around compost and organic waste
A clothes swap project
Workshops as part of the Davos Tourism programme
A mini-Alpine garden @Kirchner Museum

See our Agenda below!

Agenda
..from 13.30 to 16.30
Pick up your plants from the joint order, learn about urban gardening and check out our 2 joint gardening projects.
>> Learn more here. 
23.06.2023 GreenApéro @Kirchner Museum


.. from 18.30 – 20.00 
Order form BioSeedlings (until 18.5):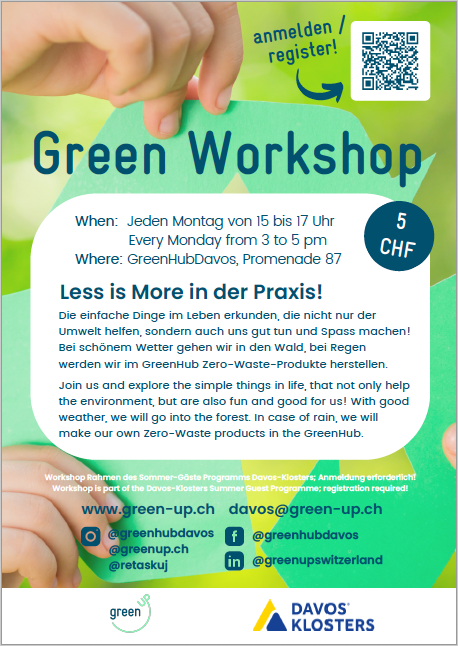 Green Workshops for guests and locals
June – September, Every Monday 15.00 – 17.00
A project with Davos-Klosters TourismLess = more in practice. Every Monday we take you into the forests, share our knowledge about plants in nature that we can use. With bad weather we stay in and do zero waste workshops!
Register here Sundays before 3pm.
Locals can join too!
Register 24hours before (from Saturday 3pm).