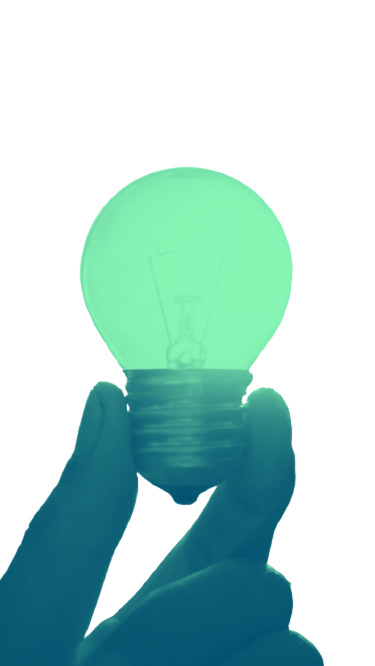 Umwelt Plattform is the non-profit organisation registered in Switzerland which is behind the brand "GreenUp".
Our company identification number, UID is CHE-484. 763. 548.
Our official address is: 
GreenUp
p/a Umwelt Plattform
4000 Basel
GreenUp depends on the generosity of our volunteers and supporters as well as on the trust of the public. We are therefore committed to protecting all personal information we receive about you, regardless of whether you are only visiting the website https://green-up.ch (site), are a partner, a financial supporter or a volunteer.
This Privacy Policy sets out how we will use, use and protect personal information that you provide to us or that we collect about you, whether online, by phone, text, email, in letters or in other correspondence.
I – Name and address
Umwelt Plattform is the non-profit organisation registered in Switzerland which is behind the brand "GreenUp".
Our company identification number, UID is CHE-484. 763. 548.
Our official address is:
GreenUp
p/a Umwelt Plattform
4000 Basel

II – Name and address for data protection requests
If you have any questions regarding your personal data, you can contact us by email or by post (see above). 
You can obtain information about your data stored by us at any time free of charge, as well as exercise your right to rectification, blocking, objection or deletion of your data. Please contact the contact person mentioned above.
III – General information on data processing
The protection of your data is important to us. We respect your privacy and are committed to ensuring that your data is processed in accordance with applicable laws, regardless of whether you provide us with your data electronically, by post or by telephone. In principle, we process personal data only to the extent necessary to provide a functioning website and our content and services, which you would like to receive from us as a prospective customer, donor, e-newsletter subscription or competitor.
The processing of personal data takes place in any case only within the scope of the statutory provisions. The non-profit association UP-Umwelt Plattform is subject to Swiss law. This also applies to data protection. Our offer is aimed exclusively at persons in Switzerland, which is why EU laws, in particular the EU General Data Protection Regulation, are not applicable.
With this data protection declaration we inform you comprehensively about our data processing. If you provide us with personal data of third parties, please make sure that the information is correct, that person has taken note of this privacy policy and has given his/her consent to the transfer of data to the UP – Umwelt Plattform.
1. Processing of personal data
Processing of personal data includes, for example, the

Survey

Storage

Administration

Use

Transmission

Notification

Deletion
of personal data. We process personal data that you provide to us on the one hand and, on the other hand, data that is collected automatically or manually when you visit our website. These are, for example:
Surname and first name

Address of residence

Date of birth

Gender

E-mails Address

Telephone numbers

Donations (contribution amount, date, medium, purpose)

Activities on the website umweltplattform. ch

IP address of technical devices

Consent to receive newsletters or other information

Communication via telephone, fax, e-mail, text messages (SMS)
2. What do we use your personal data for?
We process your personal data primarily for the purpose indicated during the collection, e. g. to subscribe to our newsletter, to answer your enquiry, to process your participation in campaigns, promotions or sweepstakes or to process your donations on the Umweltplattform. ch website.
In addition, we process your data for marketing purposes within the scope of applicable laws. We process your personal data e. g. for the following processing purposes in connection with:
the provision of our goods or services

Your donation to UP

the organisation and execution of customer communication (by post or electronic means of communication)

business communication by post, phone, e-mail, voice messages, SMS, MMS, video messages or instant messaging

the evaluation of the use of our offers by phone, e-mail, SMS, video messages or instant messaging such as type of use, frequency and duration of use, exact location of use

the organisation and implementation of special events

Included in the analysis of customer behaviour
3. Who do we pass on your personal data to?
Printing works

Third parties who are entrusted with the implementation or organisation of camps and events

IT service providers

our auditors
For the purposes set out in this statement, and where deemed necessary, we may share personal data with courts, law enforcement agencies, regulatory and government authorities, and law enforcement agencies.
4.Duration of retention of personal data
The personal data of the data subject will be deleted as soon as the purpose of storage no longer applies.
IV – Cookies | Tracking and other technologies related to the use of our website
We typically use "cookies" on our websites to identify your browser or device. A cookie is a small file that is sent to your computer or automatically stored on your computer or mobile device by the web browser you use when you visit our website. If you visit this website again, we can recognize you even if we don't know who you are. In addition to cookies that are only used during a session and deleted after your visit to the website ("session cookies"), cookies may also be used to store user settings and other information over a certain period of time (e. g. two years) ("permanent cookies").
However, you can set your browser to reject cookies, save them only for one session or otherwise delete them prematurely. Most browsers are preset to accept cookies. We use permanent cookies to better understand how you use our offers and content. If you block cookies, certain functionalities (such as language selection) may no longer work.
We sometimes use Google Analytics or similar services on our websites. These are third-party services that may be located in any country (in the case of Google Analytics, it is Google LLC in the USA, www. google. com), with which we can evaluate the use of the website (non-personal). For this purpose, permanent cookies are also used, which are set by the service provider. The service provider does not receive any personal data from us (and does not retain any IP addresses), but may track your use of the website, combine this information with information from other websites that you have visited and that are also tracked by service providers, and use this information for its own purposes (e. g. to control advertising). If you have registered with the service provider yourself, the service provider also knows you. The processing of your personal data by the service provider is then the responsibility of the service provider according to its data protection regulations. The service provider only tells us how our respective website is used (no information about you personally).
V- Secure data transmission
Personal data that you provide to us via the website forms is transmitted to us via a secure connection in encrypted form. The security method used (SSL-Secure Sockets Layer) corresponds to the usual state of the art.
VI – Advertising
On this website, service providers such as Google collect and save on the basis of "WebBugs" Information about the surfing behavior of website visitors for marketing purposes and for the continuous improvement of the offer. The service providers analyse the surfing behavior and can then display targeted product recommendations as personalised advertising banners on other websites. Under no circumstances may this data be used to personally identify the visitor to this website. The data collected will be used to improve the offer. There is no other use.
VII – Liability for links
GreenUp hereby expressly declares that at the time the links were created, no illegal content was recognizable on the linked pages. We have no influence whatsoever on the current and future design, content or authorship of the linked pages. Therefore, he hereby expressly dissociates himself from all contents of all linked/connected pages that have been changed after the link was created. This statement applies to all links and references set within the own Internet offer. For illegal, incorrect or incomplete contents and in particular for damages arising from the use or non-use of such information, the provider of the page to which reference was made is solely liable, not the person who merely refers to the respective publication via links.
VIII – Amendments
We may adapt this privacy statement at any time. The current version published on our website applies.