A space where impact meets sustainability. A space for all.
To work on meaningful projects, in the heart of Davos.
Promenade 87
7270 Davos Platz
+41 78 6813052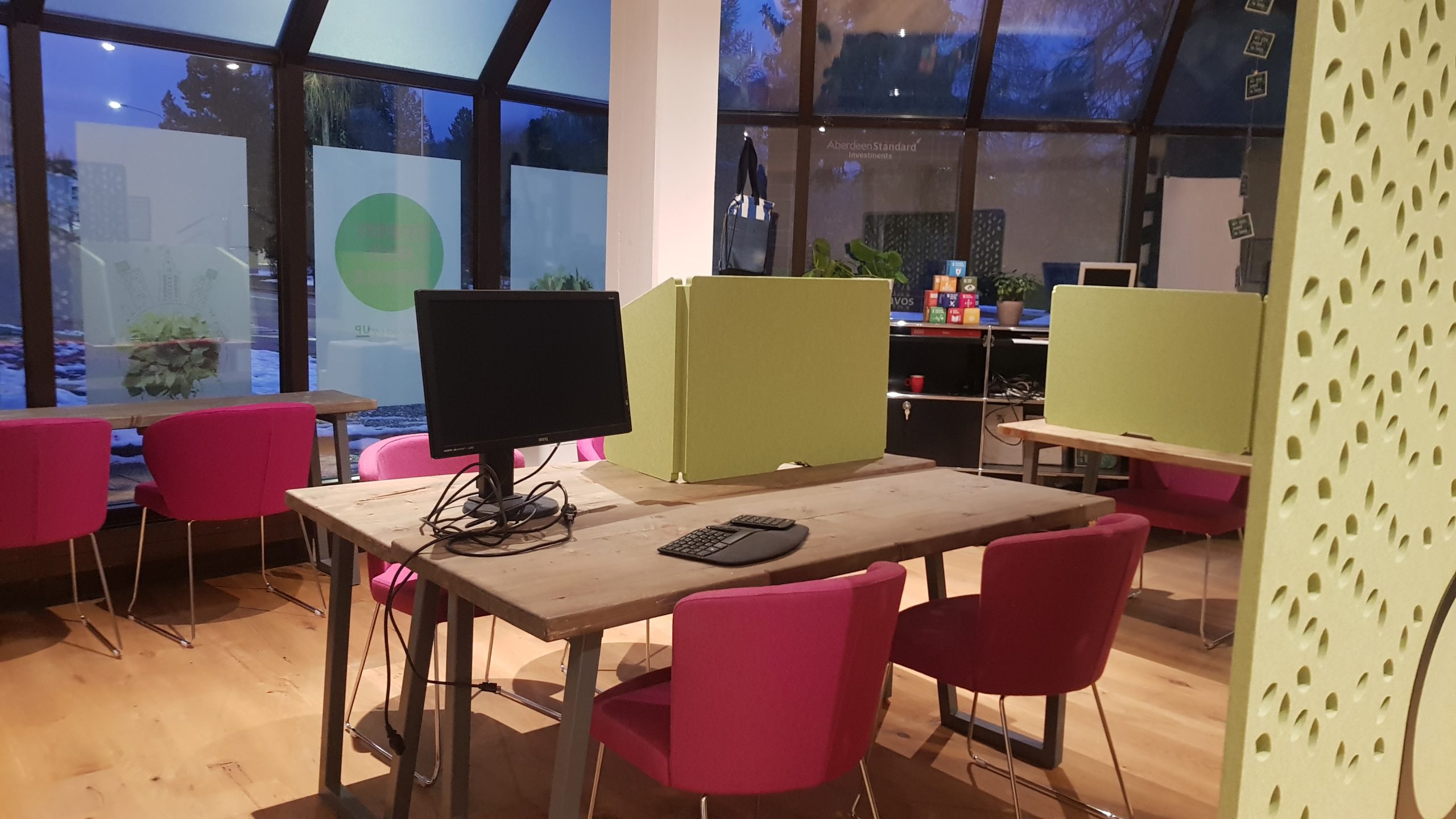 Flexible Co-Working

We want to share the space we have and allow for you to work flexibly on your projects. The co-working contributes to the public function of the GreenHub.  Everybody who works at the GreenHub becomes a member, gets access to the key and all facilities. This way we create a space in which we all feel well and can focus on our work. 
Meetings and Events
The entire space can of course also be rented out for events or meetings!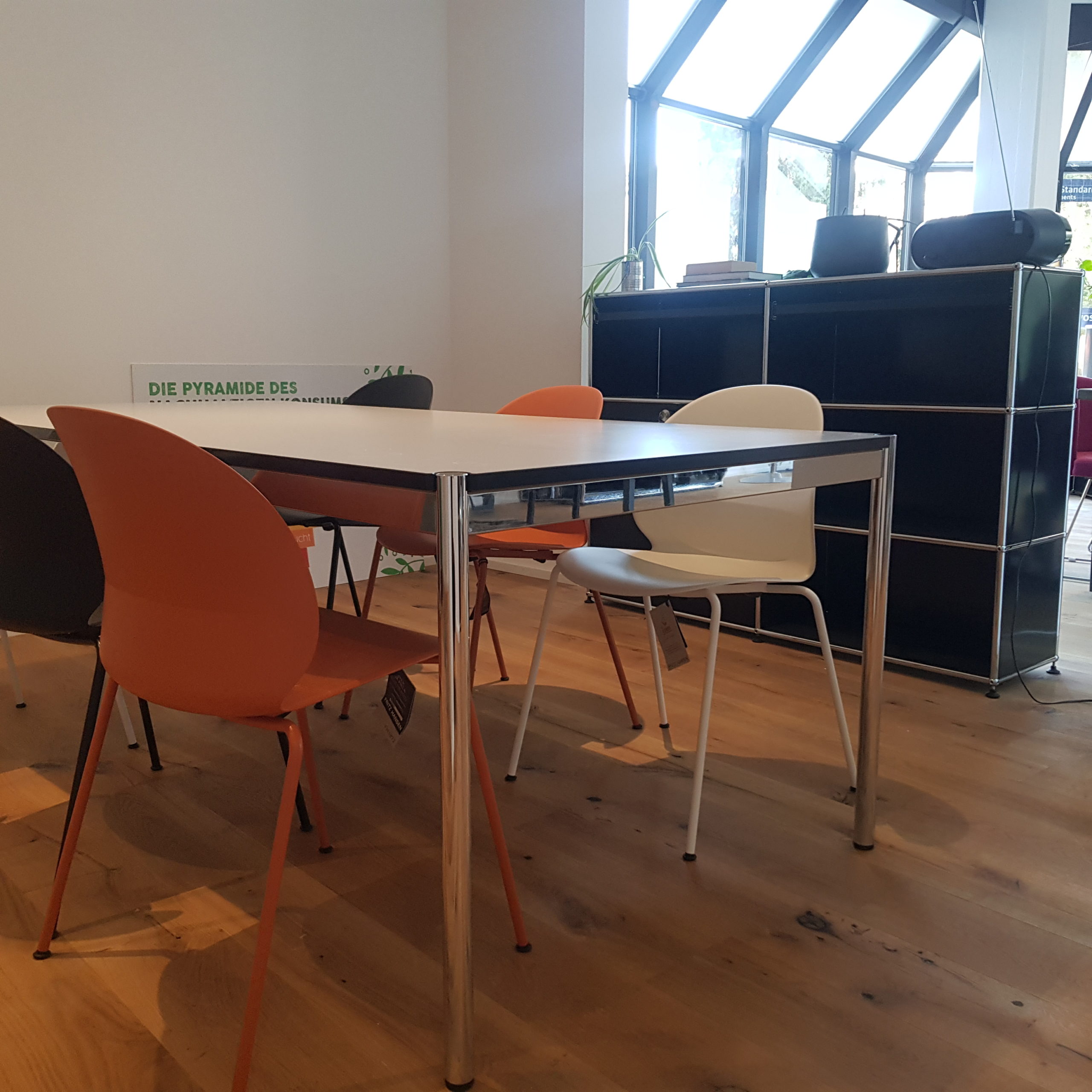 As a base, everybody becomes a member and that costs 50CHF per year. This gives you access to the key and our booking system and all the other facilities, plus you get 1 co-working day for free. Then, on top of that you decide: 
What do you have access to? 
Fast internet and a printer

An inspiring space where sustainability blossoms

A kitchen with fridge, microwave, coffee, tea and water

A small desk where you can do phone-calls without being disturbed
Our desks: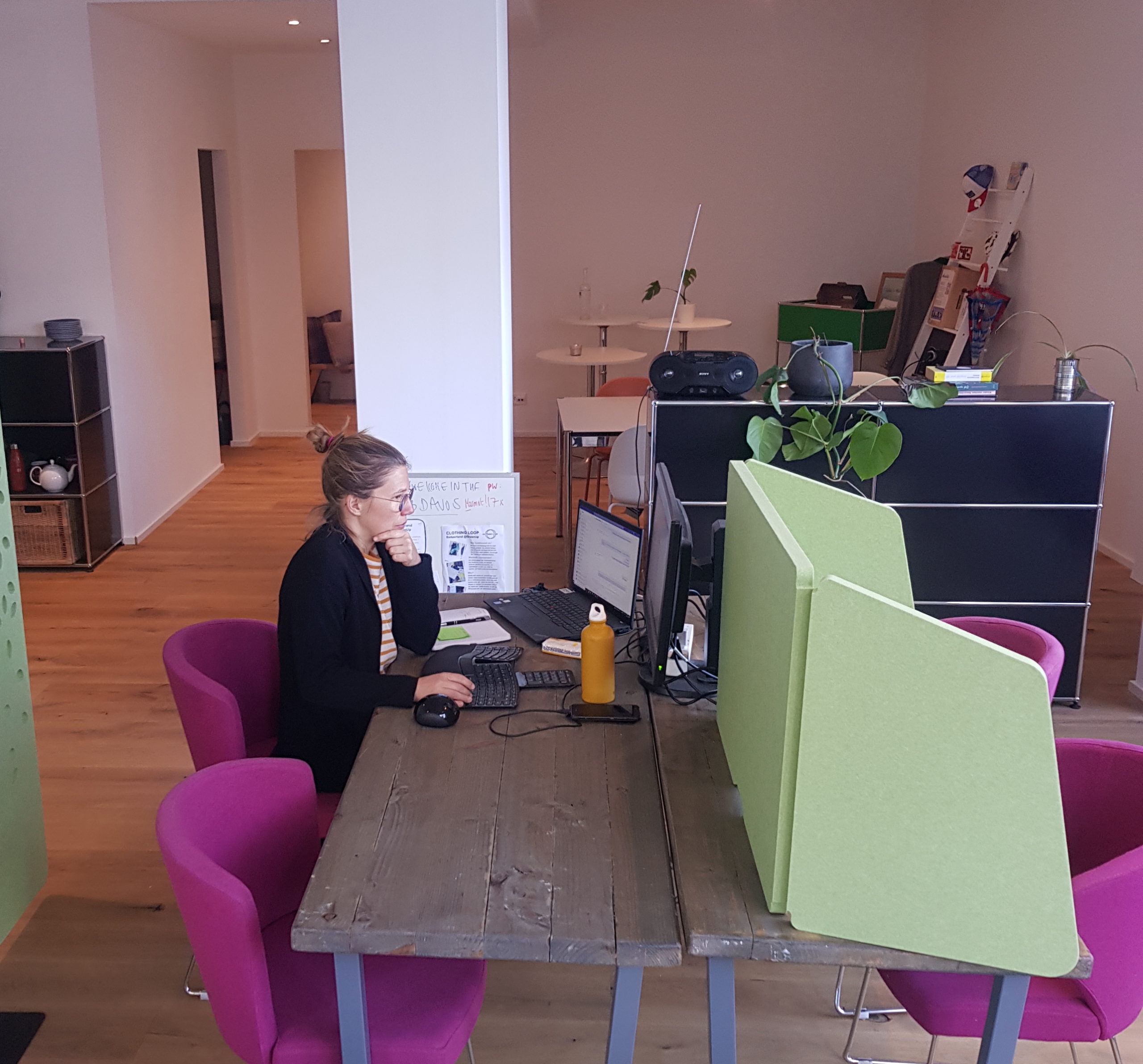 Island#1
Work away in the center of our hub. We have created 2 desks on our island so you have enough space to work your way!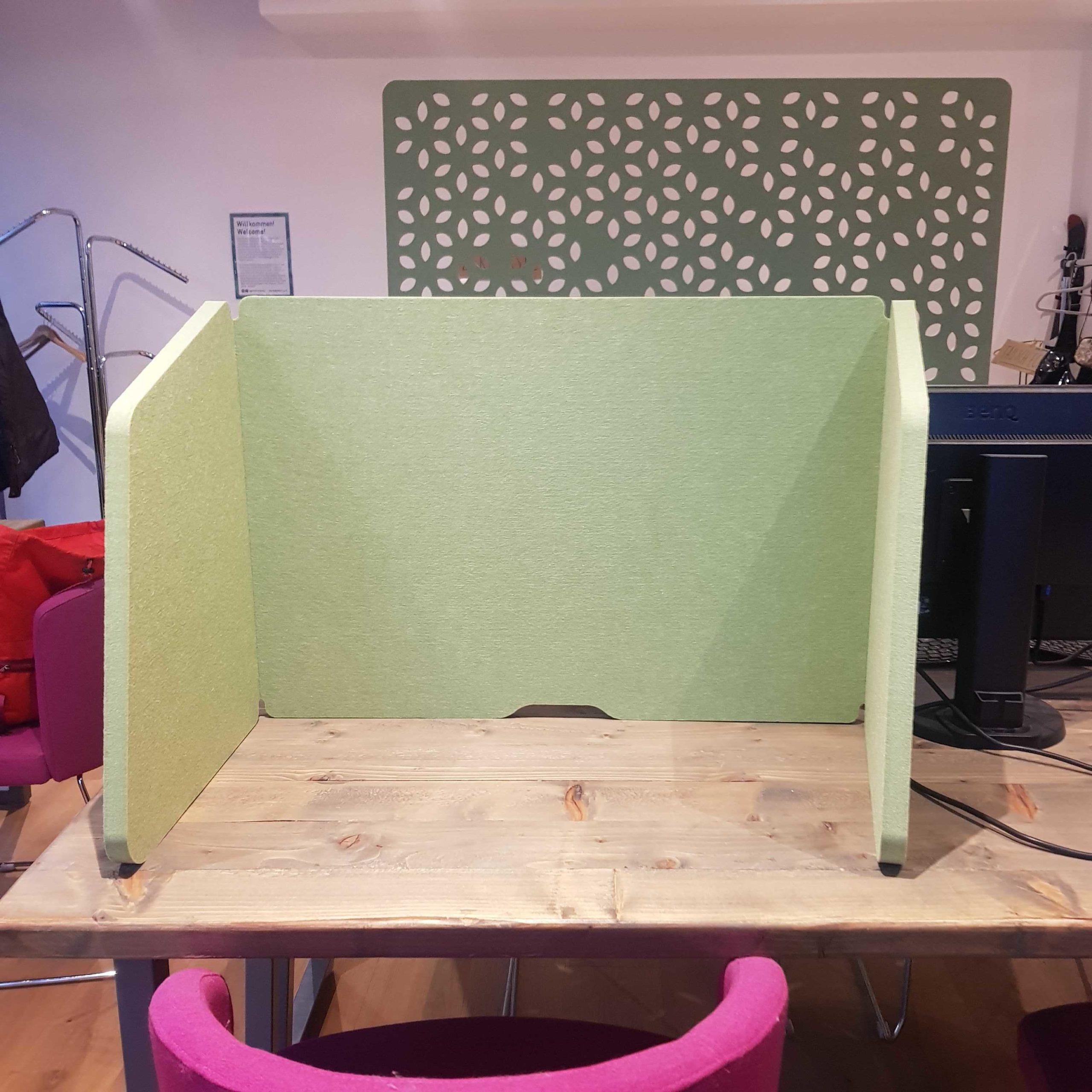 Island#2
And the other one in the centre; facing the opposite side!
Meeting Table
Sit on our recycled chairs in the back of the GreenHub. There are 6 chairs, so enough space to discover your favourite angle!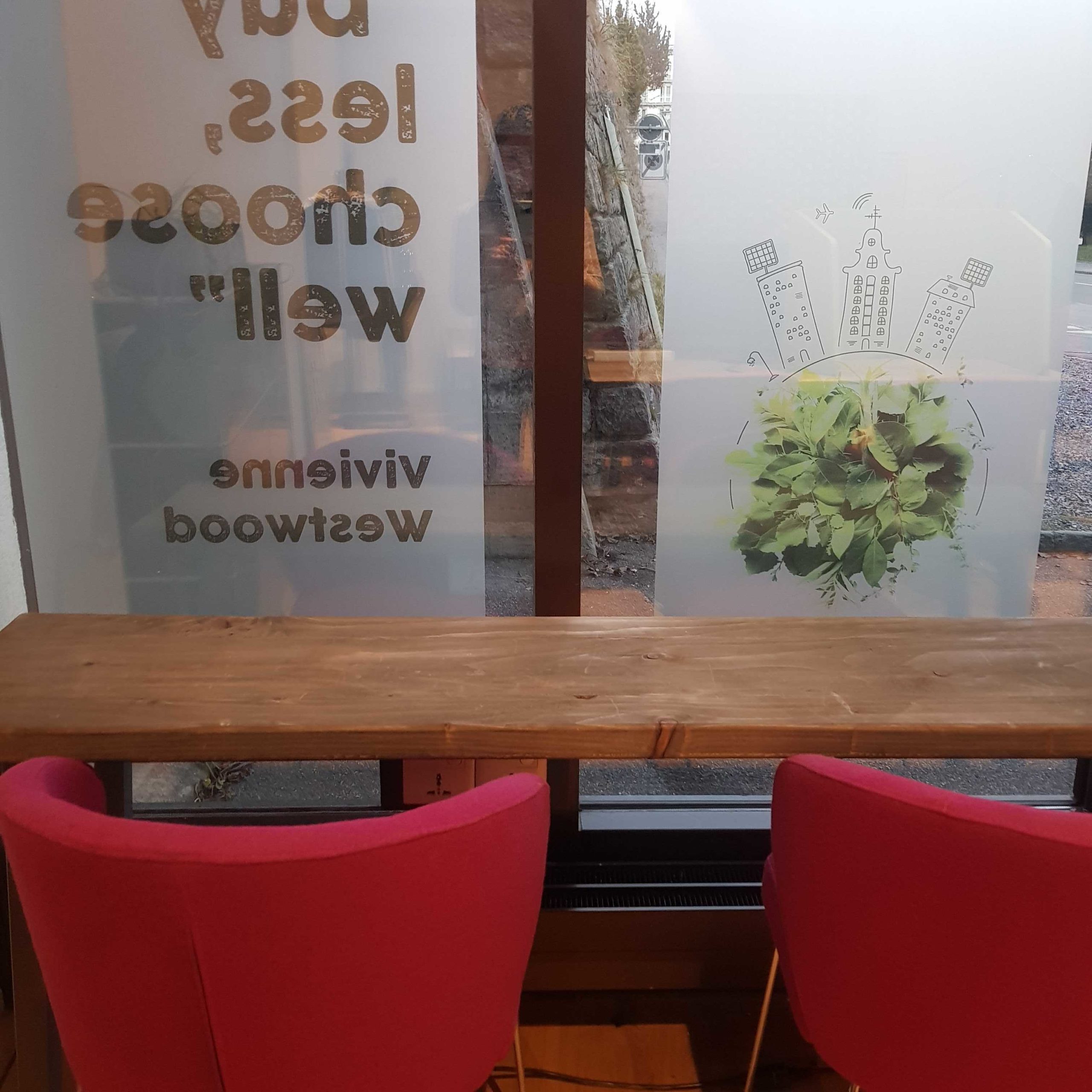 Window
With a view on our beautiful mountains!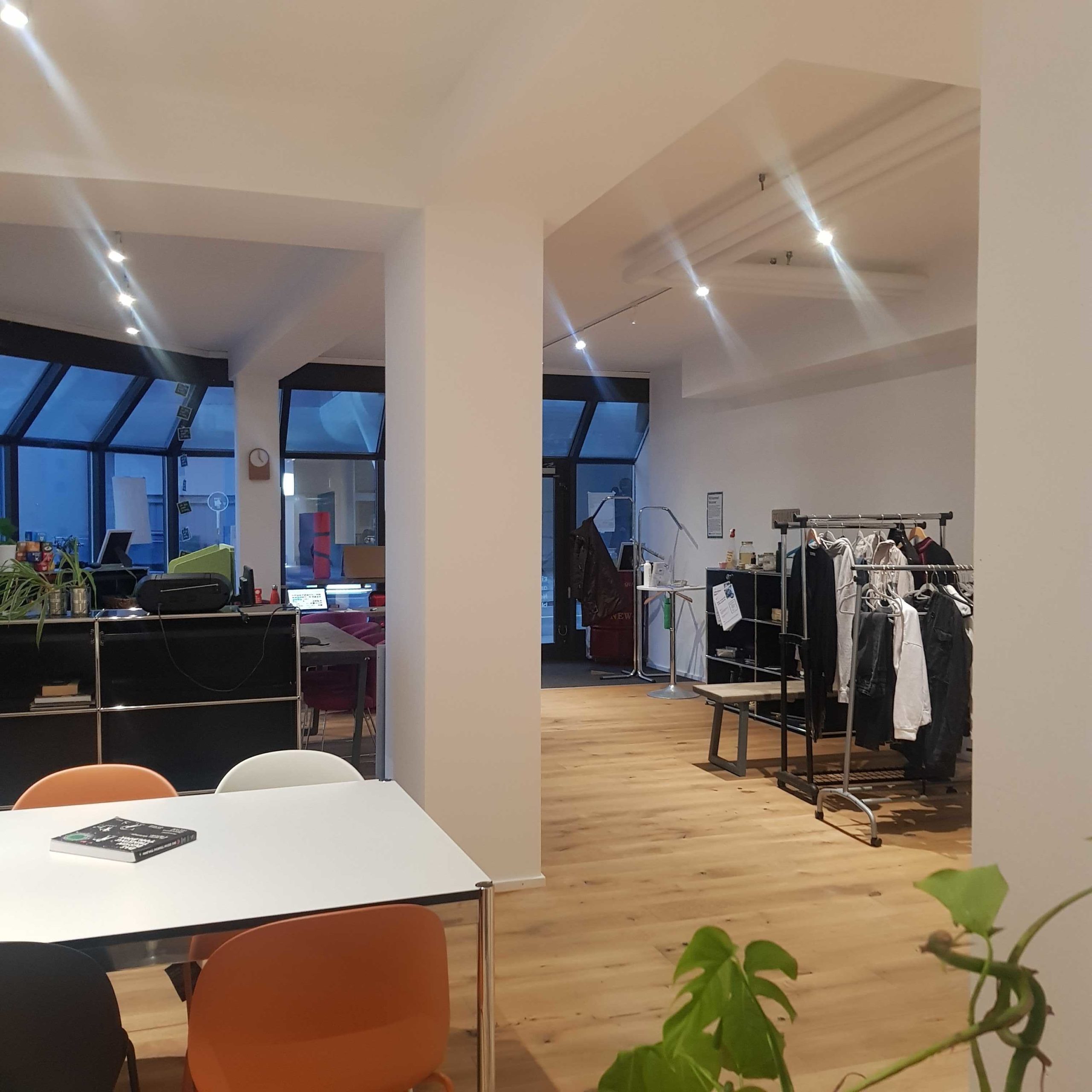 Entire Space
Do you have an event you want to do in our GreenHub? The place can be flexibly adjusted to your needs. We can create one big space, small islands for workshops, etc. 
How does it work?
Fill out our form

Become a member (for a year!) 

Come by for your first co-working day, get a tour and get access to the key and our online booking system. 

Choose a plan that fits you and book your desk online in advance. We'll bill you at the end of the month.
Use your desk, the kitchen, the phone-booth, etc. as you like. There will not always be somebody present. In the booking schedule you can see who else is there and when. You make sure you leave the place as you found it.
You can change your Co-Working plan per month, just let us know per email on davos@green-up.ch.
Your membership is valid for a year.
* For non-profits and impact start-ups we charge no to little costs. 
What do you get?
The above prices are for use of the space(s) and the internet.  


2. We can set up the room in a different way, as per your needs. 

We expect you to clean the space afterwards and bring it back to how it was. For an additional fee, we are happy to take care of that. 
How does it work? 
Fill out our form.
We'll get in touch and see how we can make it work.
Have your meeting, do your event!
Important to know! 
In January – during the annual World Economic Forum, the GreenHub closes for a month and focuses on other projects around the re-use of materials, and empowering people to live and work more sustainably.
The space is very kindly granted and sponsored to the association GreenUp by CvB Davos. It has a public function as we support the people of Davos and surroundings in a sustainable lifestyle, and combines this with the option to do co-working and events.