December 2020
Tavolata Felice
During the Advent season our Tavolata Felice campaign with online chef-videos showed ten thousands people all over Switzerland how suprising vegan food can be, and inspired them with recipes and tips to leave out meat more often.
A campaign online and offline
To inspire people to eat less meat at Christmass we produced videos with many chefs who filmed simple yummy dishes; which we promoted through an online campaign. Plus 3 online events; 1 for each language. 
During the COVID-lockdown we hang up 38 interactive Garlands in cities across Switzerland, with tips, recipes, infographs, which then connected back to the website and online campaign.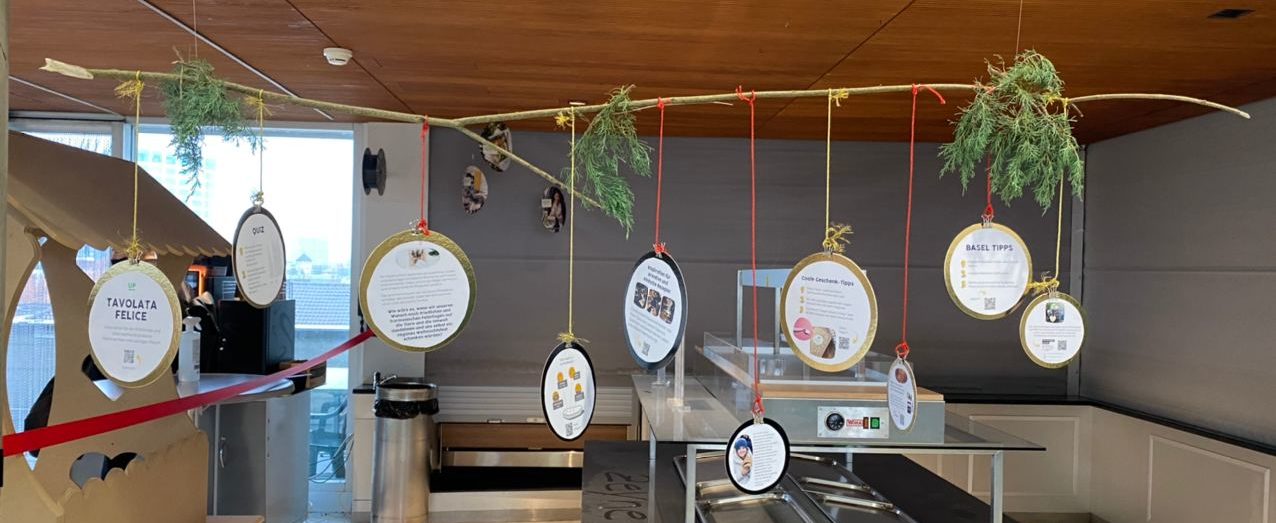 A Garland at the university of Basel