Green Apéro @Kirchner Museum
Dicembre 16, 2022 @ 6:30 pm

-

9:00 pm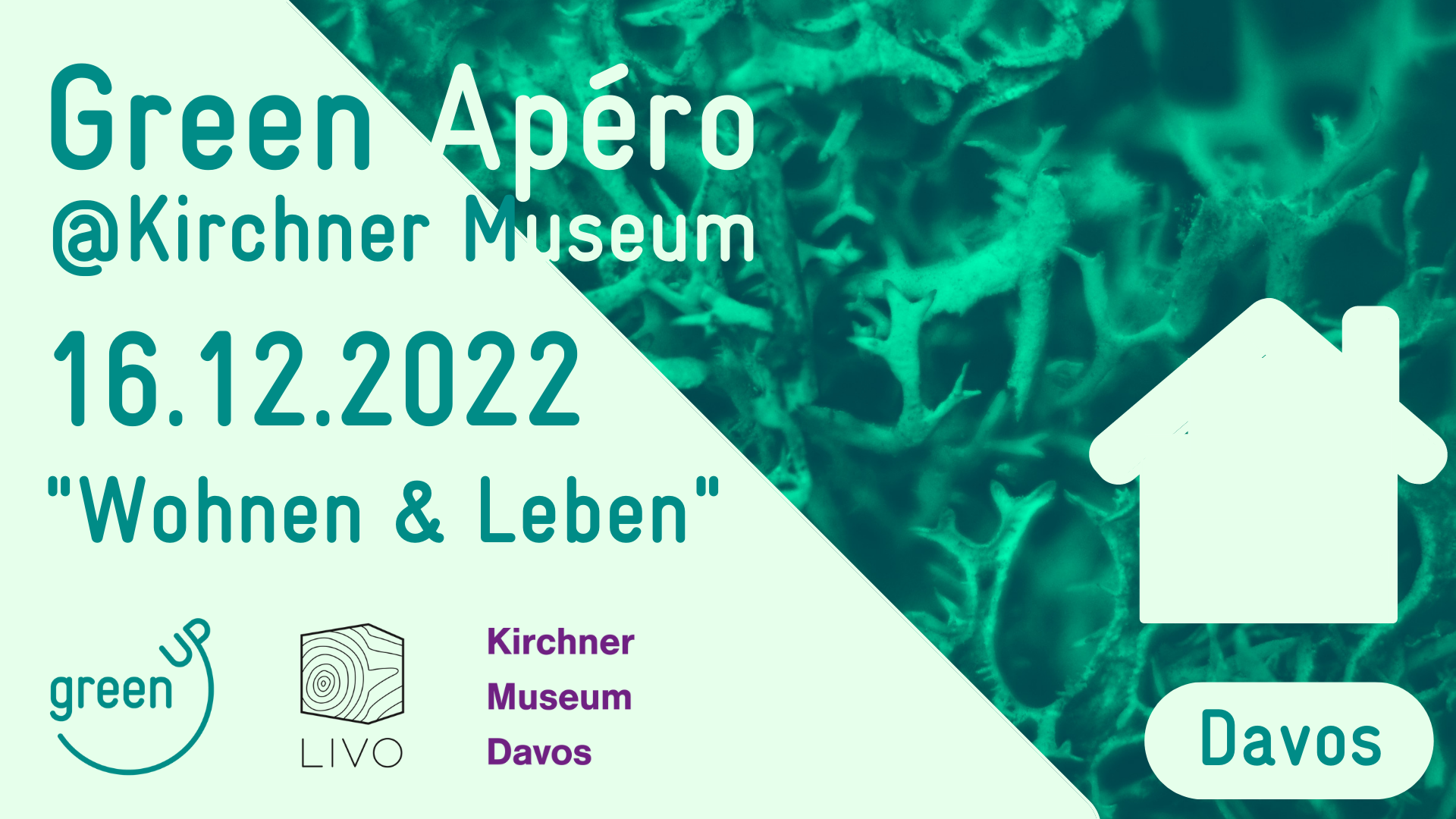 Be inspired at the Green Apéro all around the future of living. Experience with VR glasses a tour of a tiny house. Build your own dream house with Lego and exchange ideas in the exhibition "Gigon / Guyer. Kirchner Museum revisited" about new ways of living with other participants.
This exhibition, exceptionally centered around architecture, has a focus on sustainability – 30 years ago and today.
It offers a fantastic opportunity to challenge people in an innovative way to think about the future of their building and the way they want to live. We are planning this exhibition together with LIVO (Projekt Kleinwohnform) from Basel. Thanks to VR glasses, participants can immerse themselves in everyday life in a tiny house. They will experience how it is possible to live in a very small space and still have everything they need.
A full-scale LIVO tiny house will also be part of the exhibit, and people can take it apart and interact with it. Through what people learn about LIVO and the inputs from the exhibit – especially the materials bank that represents their carbon footprint – they can use Duplos to build their own "house of the future." By using different colors, they can use their imagination and think about the question: what do I need in our home? What materials would I use, etc.
Behind the cocktail area, various questions will be hung on the wall to encourage a lively exchange among visitors. Questions can be: "What do I really need to live and live" or "What are the 2 things I could change about my house now in terms of a sustainable future"? During the aperitif there will also be a sustainable cocktail, as well as with and without alcohol.
The entrance is free of charge.