Pub Quiz Night
Novembre 7, 2022 @ 8:00 pm

-

10:00 pm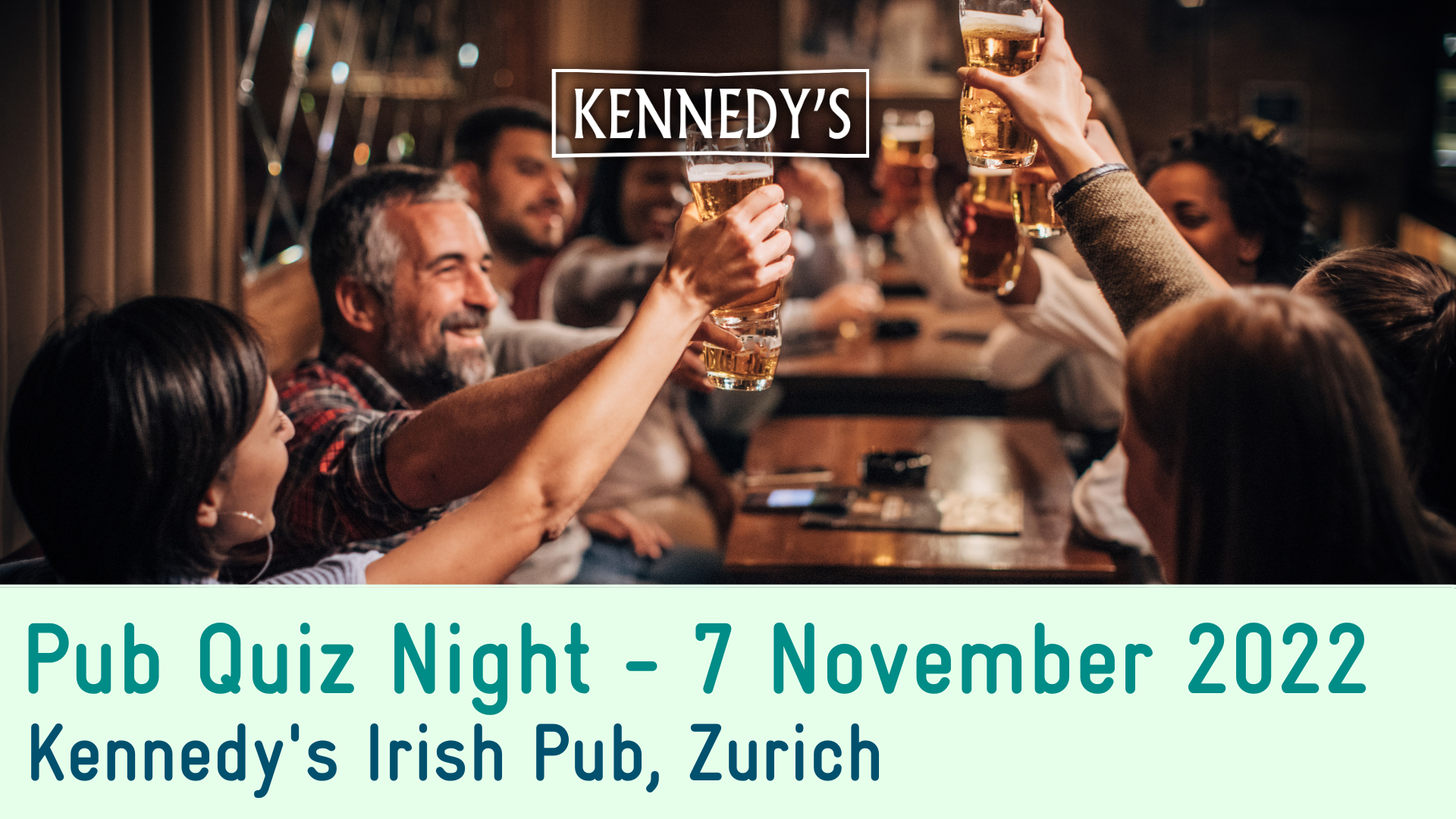 Would you like to spend a fun evening with the Local Zurich Group Team of volunteers? We will be attending a Pub Quiz night at Kennedys Pub in the hearth of Zurich, answer some general knowledge and some sustainability questions, and get to know each other better over a beer or two. We will divide each other in teams of max. 6 participants.
Join us at "Kennedy's Pub" with the participation of our local volunteers, students, visitors and the community of GreenUp Zurich. 
In between the 3 rounds there will be ample time to network, speak to other groups, have a drink, grab a bite and speak to the GreenUp Zurich team. 
Cost:  The participation is free of charge, you just need to pay for your own drinks you consume at the Pub. 
Registration: The Pub Quiz night at Kennedy's Pub is fully booked every time, we therefore need to reserve the seats for our group by Sunday 6th of November. Please email Zurich@green-up.ch and let us know your name and how many of you will participate. We would love to spend a fun evening together.